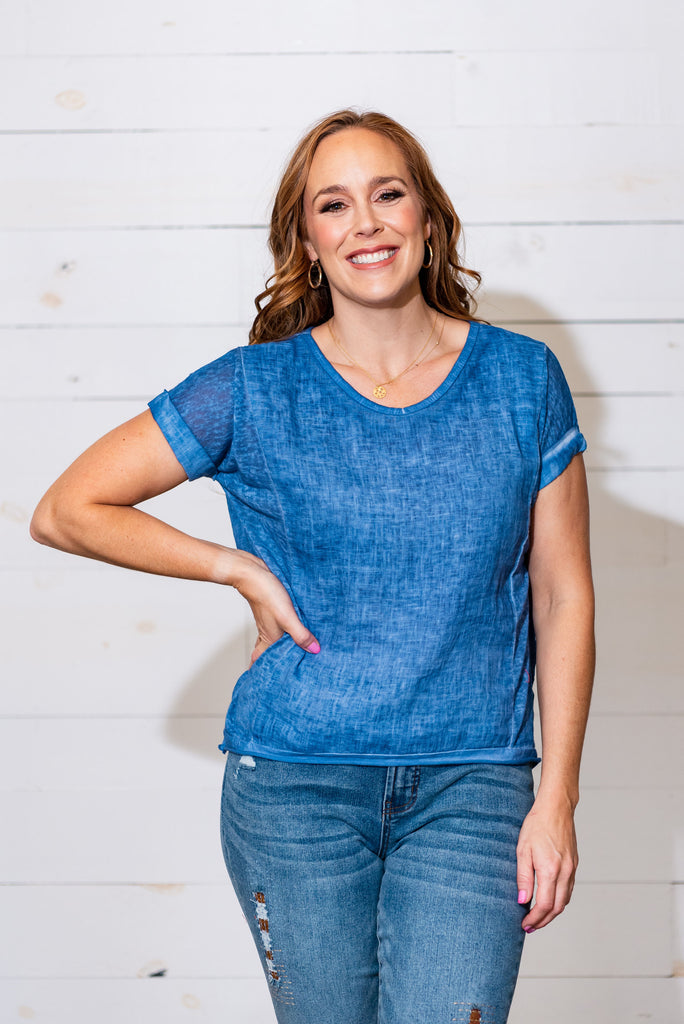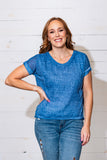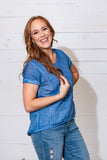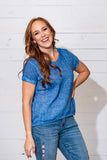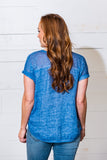 Chambray V-Neck Roll Sleeve Linen Top
$ 64.00
This scoop V-neck linen top is great. The sleeve has a roll, and the back is slightly longer. There can be slight variations in the fabric because it is handmade. Other colors include coral, natural, and powder blue.
Style #: V-Neck Roll Sleeve Linen Top
Color: Chambray
Fabric: 100% Linen
Made in Italy
Wash in cold water on a gentle cycle, and line dry.