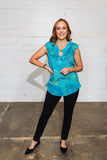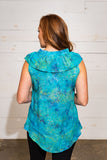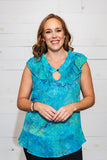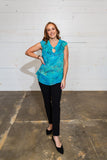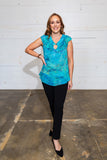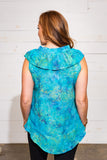 Keyhole Front Ruffle Tank
$ 64.00
Sleeveless blouse with keyhole front and a ruffled cape that sits over the shoulders. This blouse is done on our soft rayon, which feels like "air" to wear. The bottom has a separately seamed hem panel.
Style #: L891
Color: Turquoise Rainbow Batik
Fabris: 100% Rayon
Made in Indonesia
Wash in cold water on a gentle cycle, and line dry.