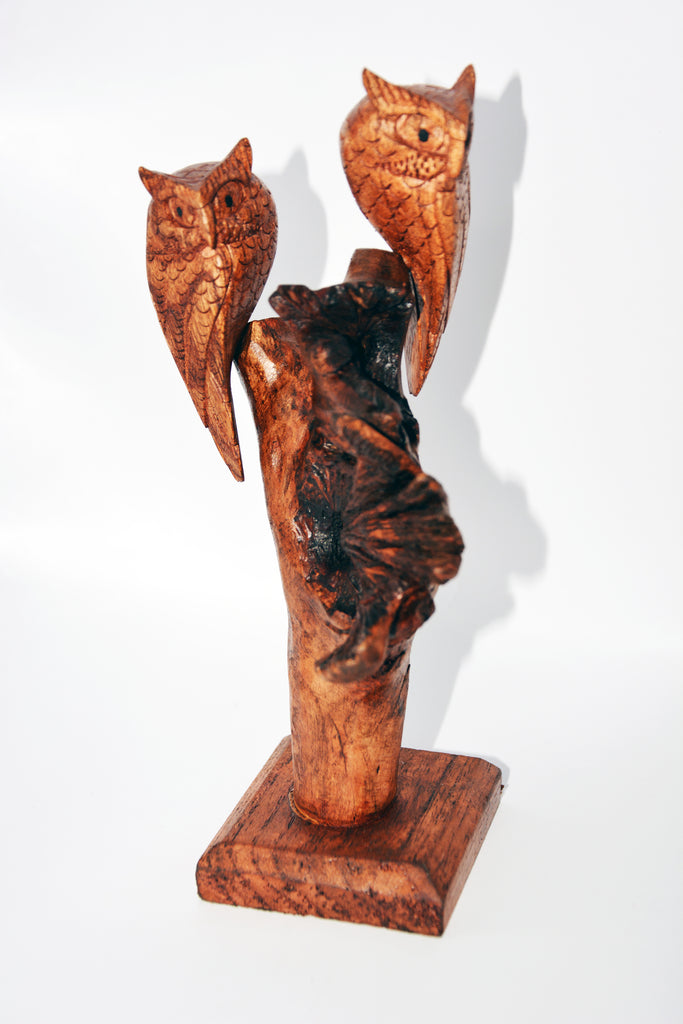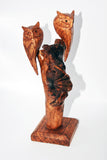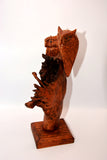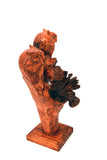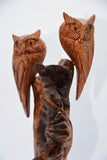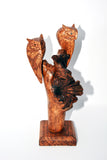 Double Owl - Parasite Wood
$ 36.00
The double owl is hand-carved and crafted from Parasite Wood in Bali. Each one is unique and beautiful. 
Approximately 9-10" tall.
Parasite wood is a parasitic plant called a mistletoe plant that grows on a host tree called a Chinaberry tree. It is a mushroom-like growth that embeds itself into the tree's bark and gets its nourishment from the tree's sap. These unique structures are sometimes called "wood roses" ad are found on the Island of Bali. Each piece is completely hand-carved and crafted.